Early Jaques Ivory Tournament Chess Set with Carton Pierre Box. C.-1849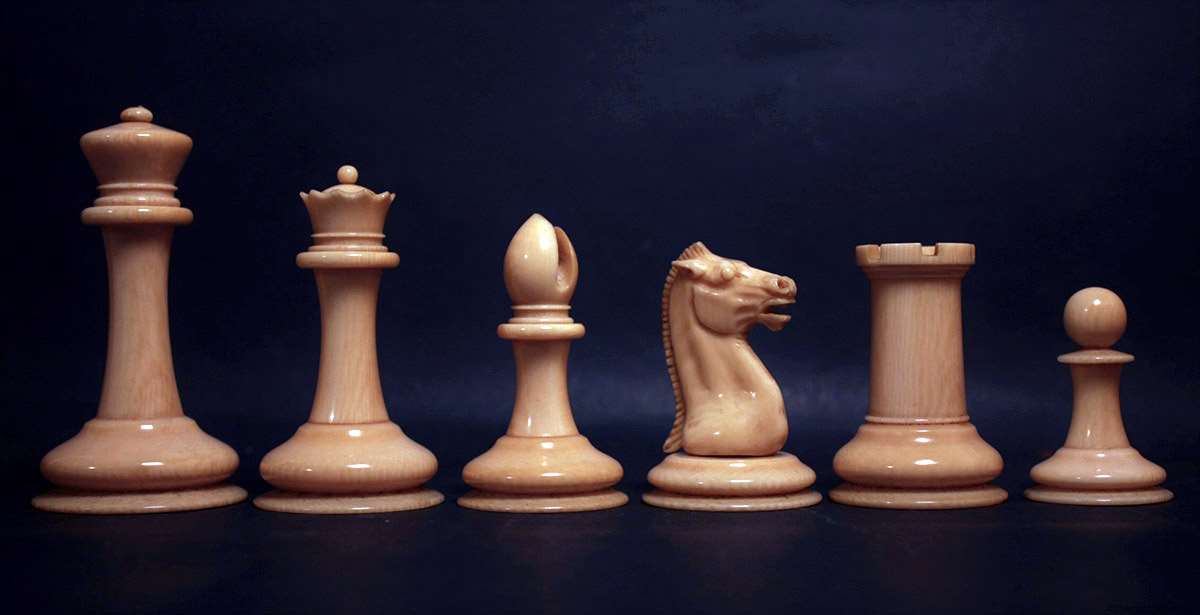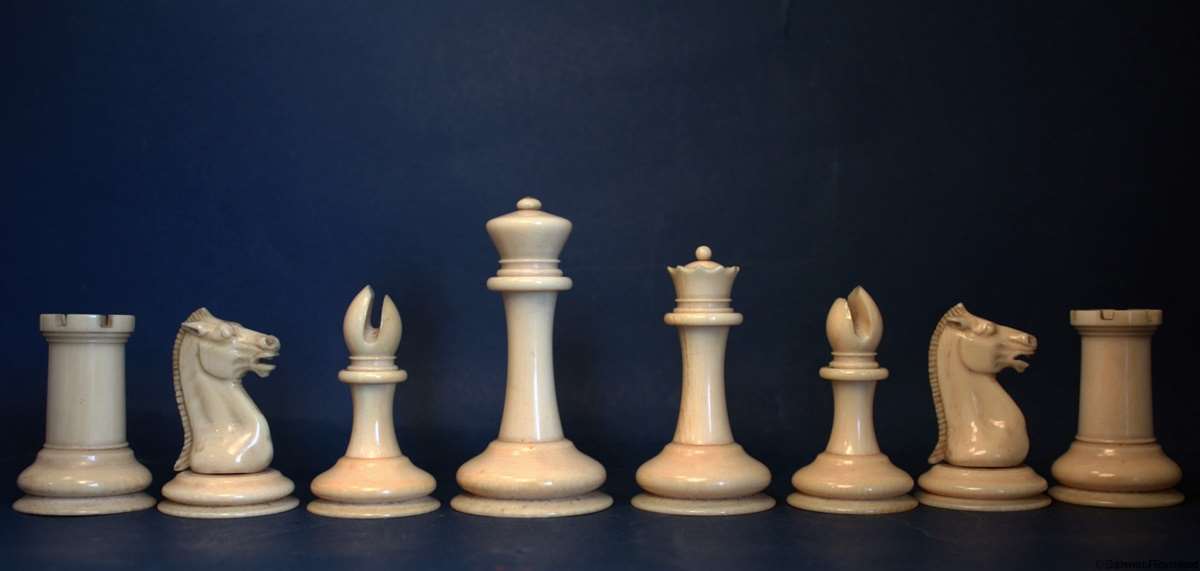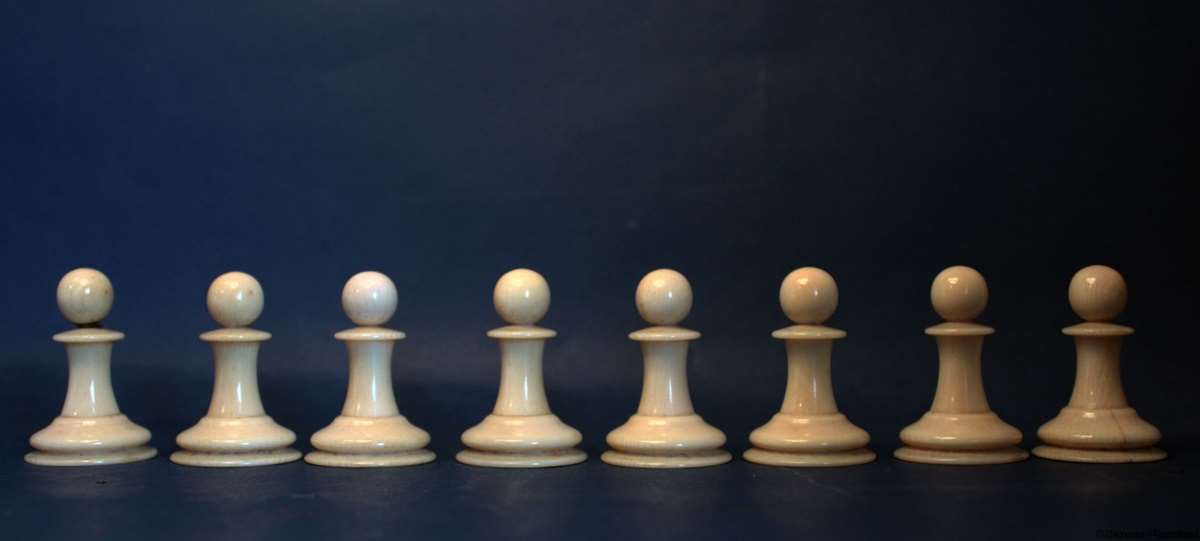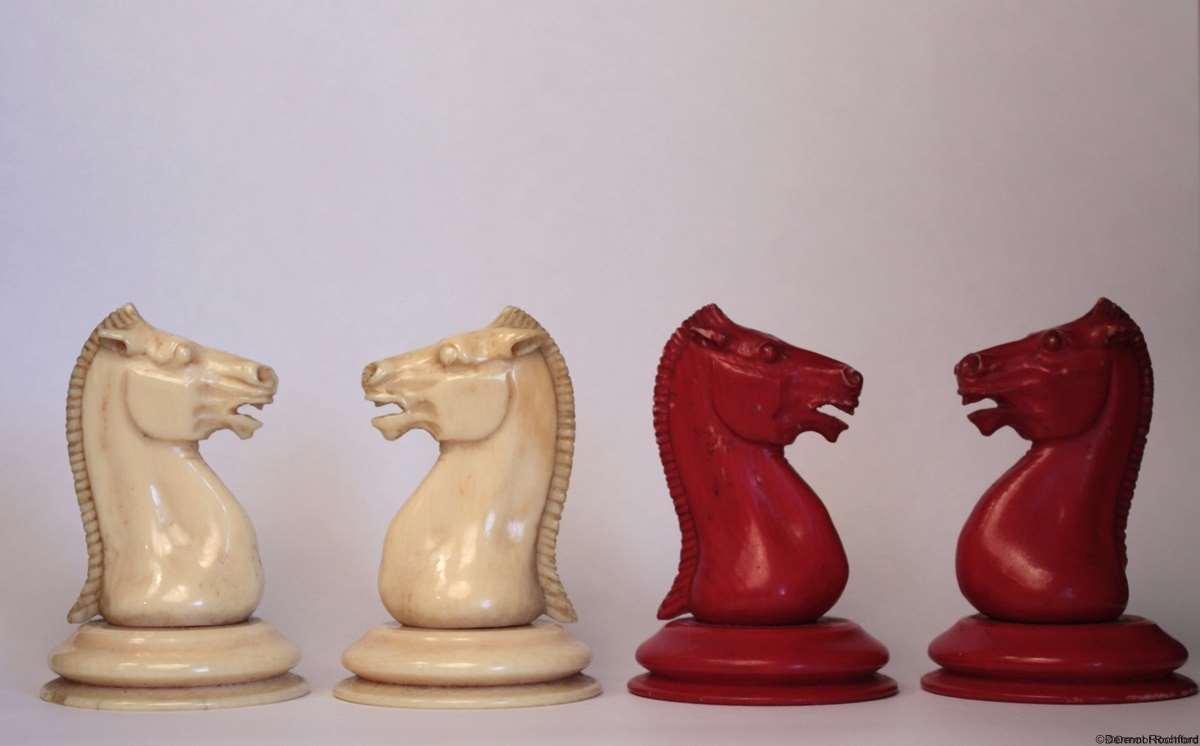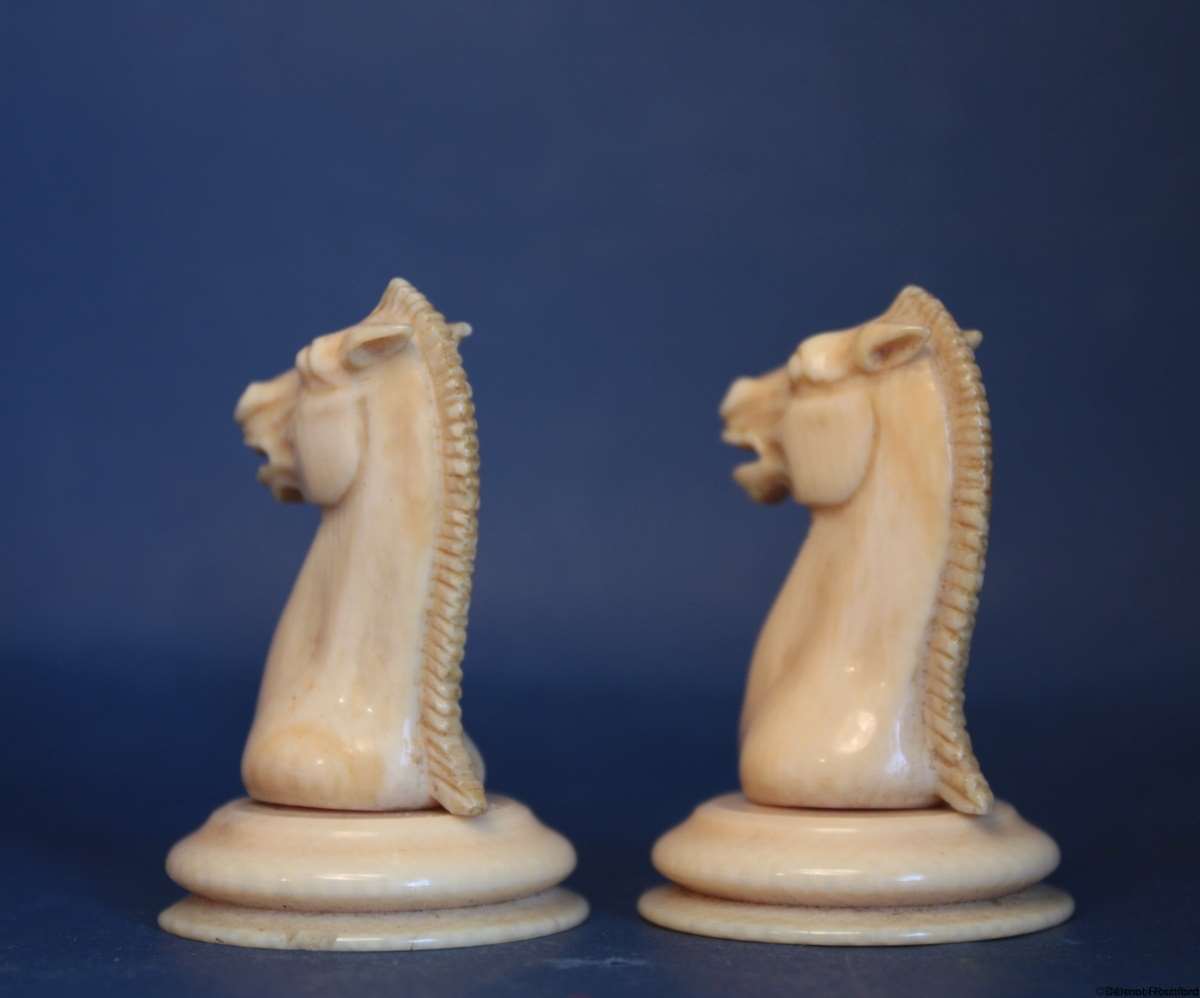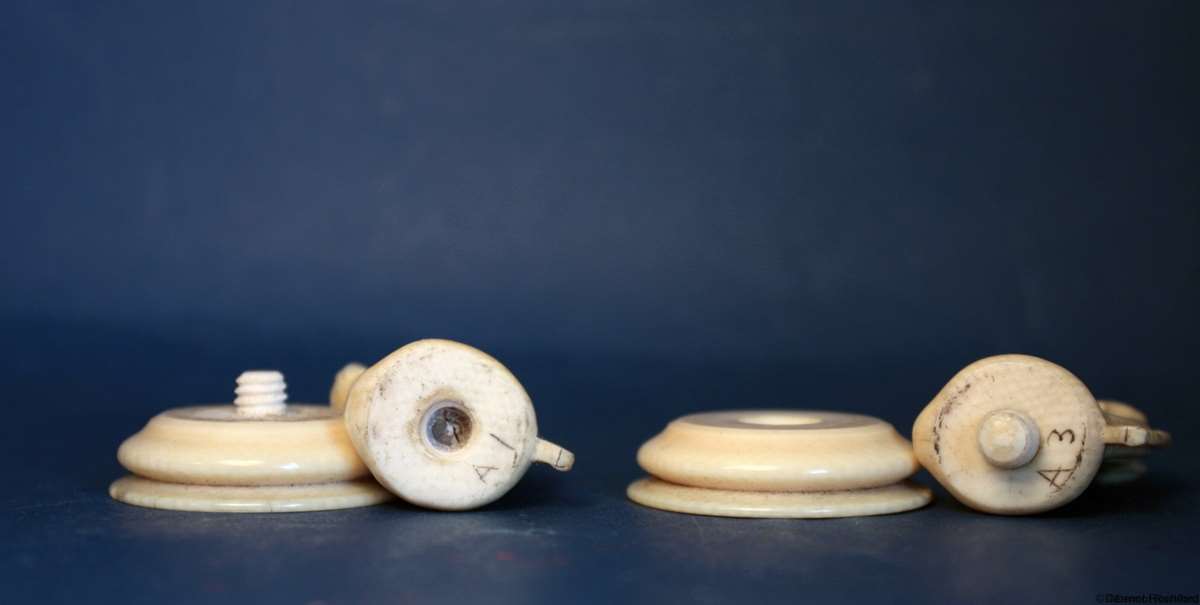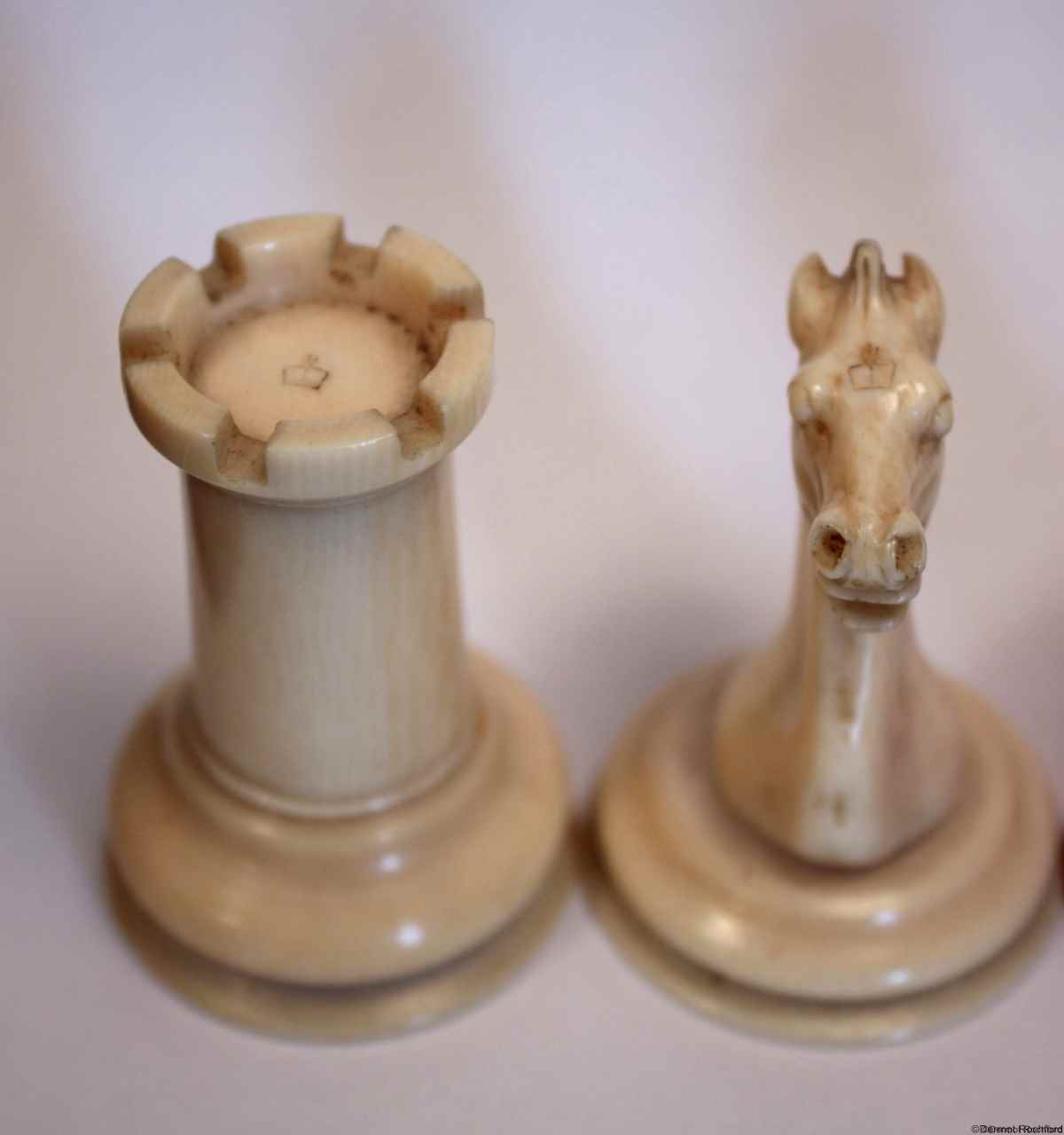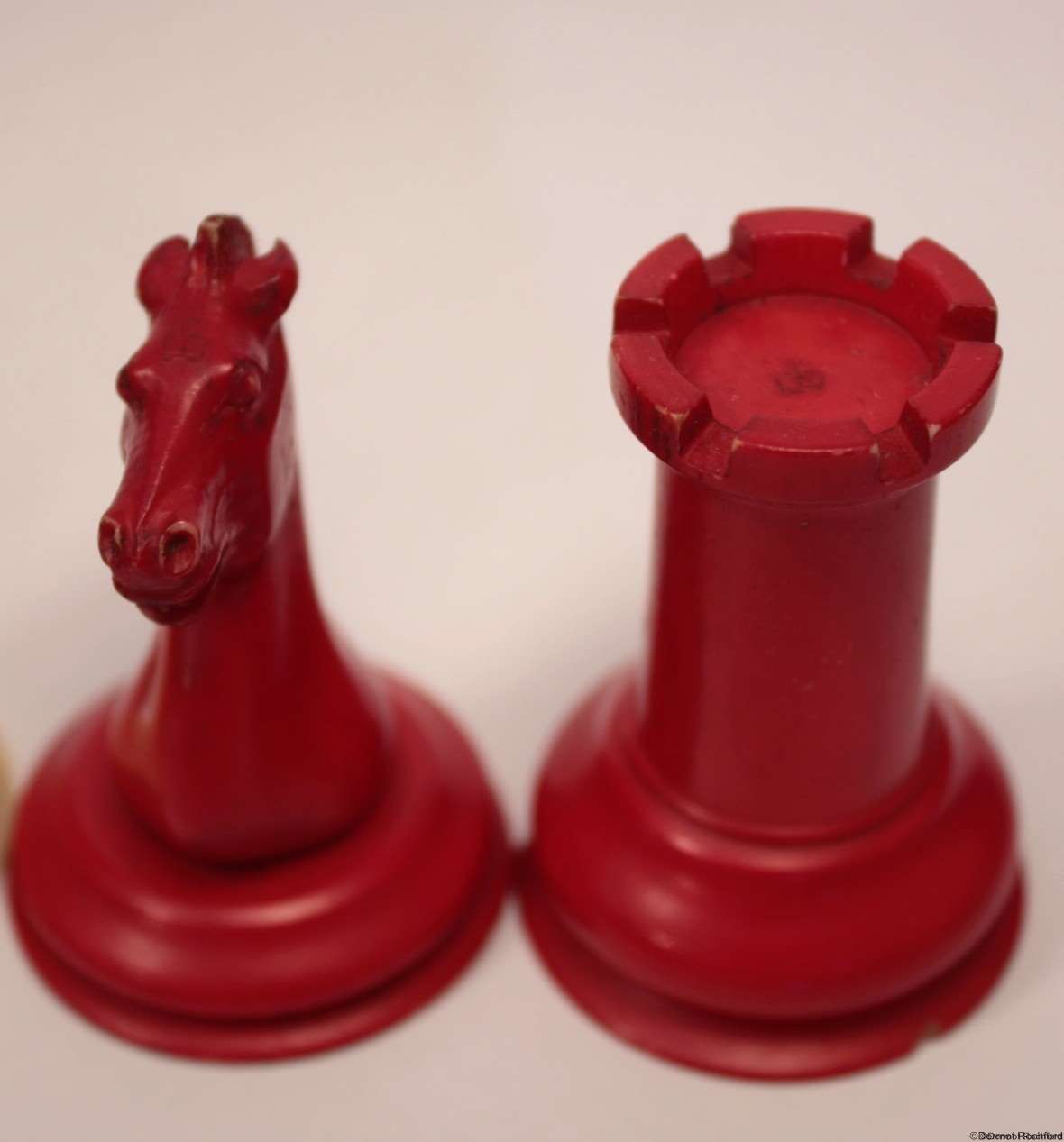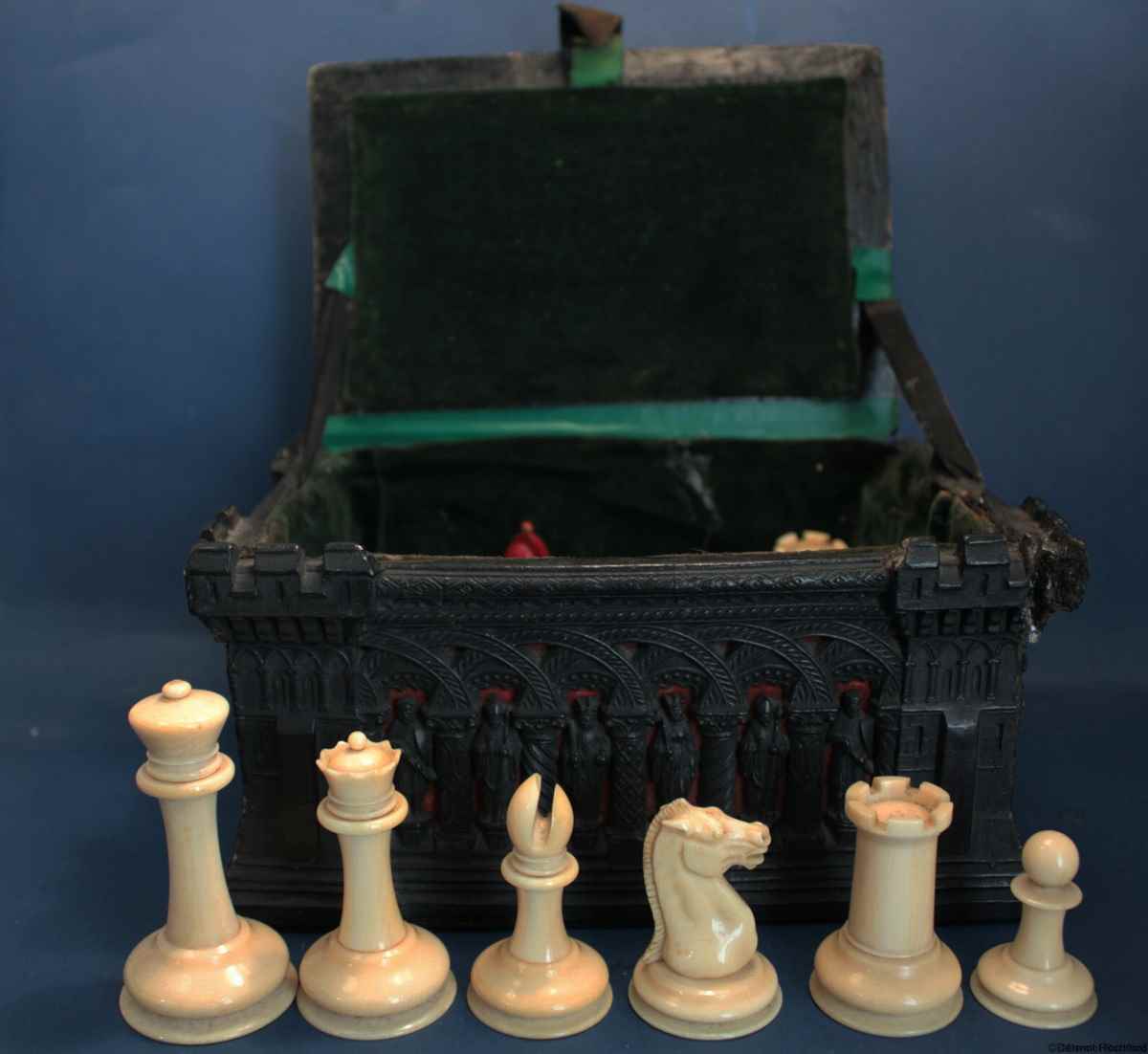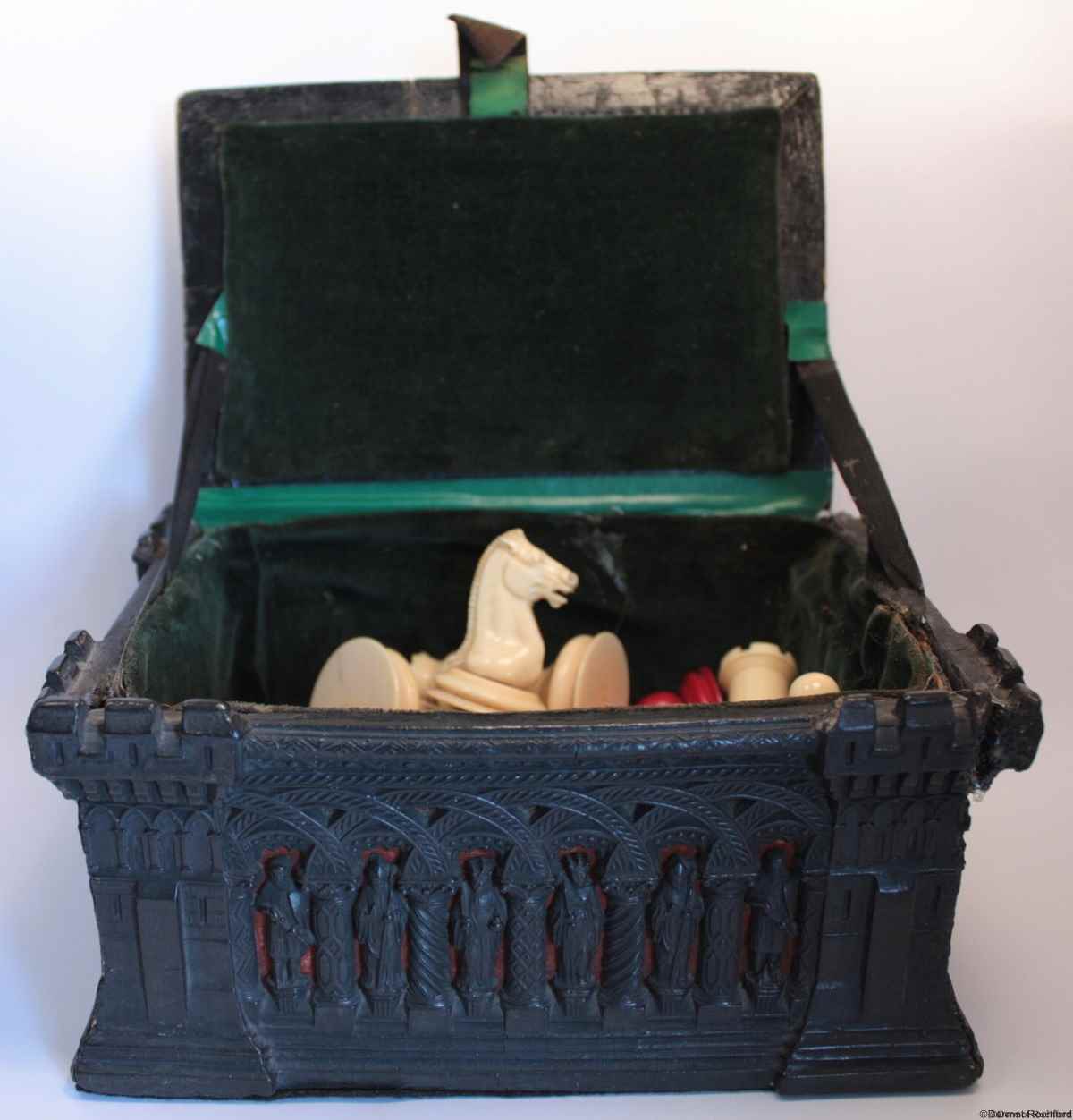 This is a rare unrestored, unsigned Jaques chess set featuring the 'Leuchars' knights.
The set seems to be identical in form to the earliest Jaques set now in the British Museum and with the Howard Staunton hand signed #10 label.
As such this set is probably among the very earliest surviving Jaques chess sets.