Fine Central European Carved Wood Figural Chess Set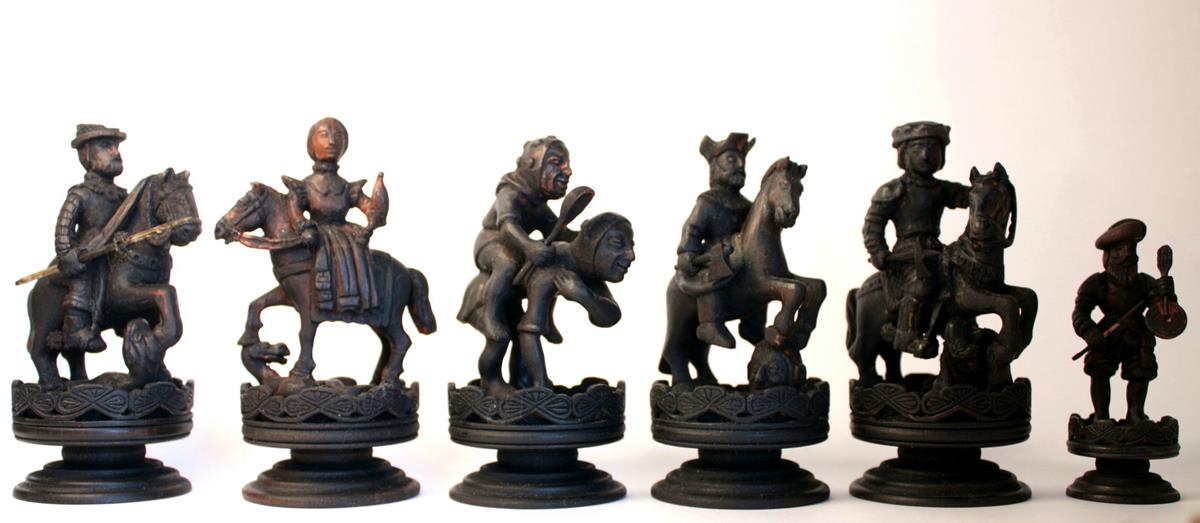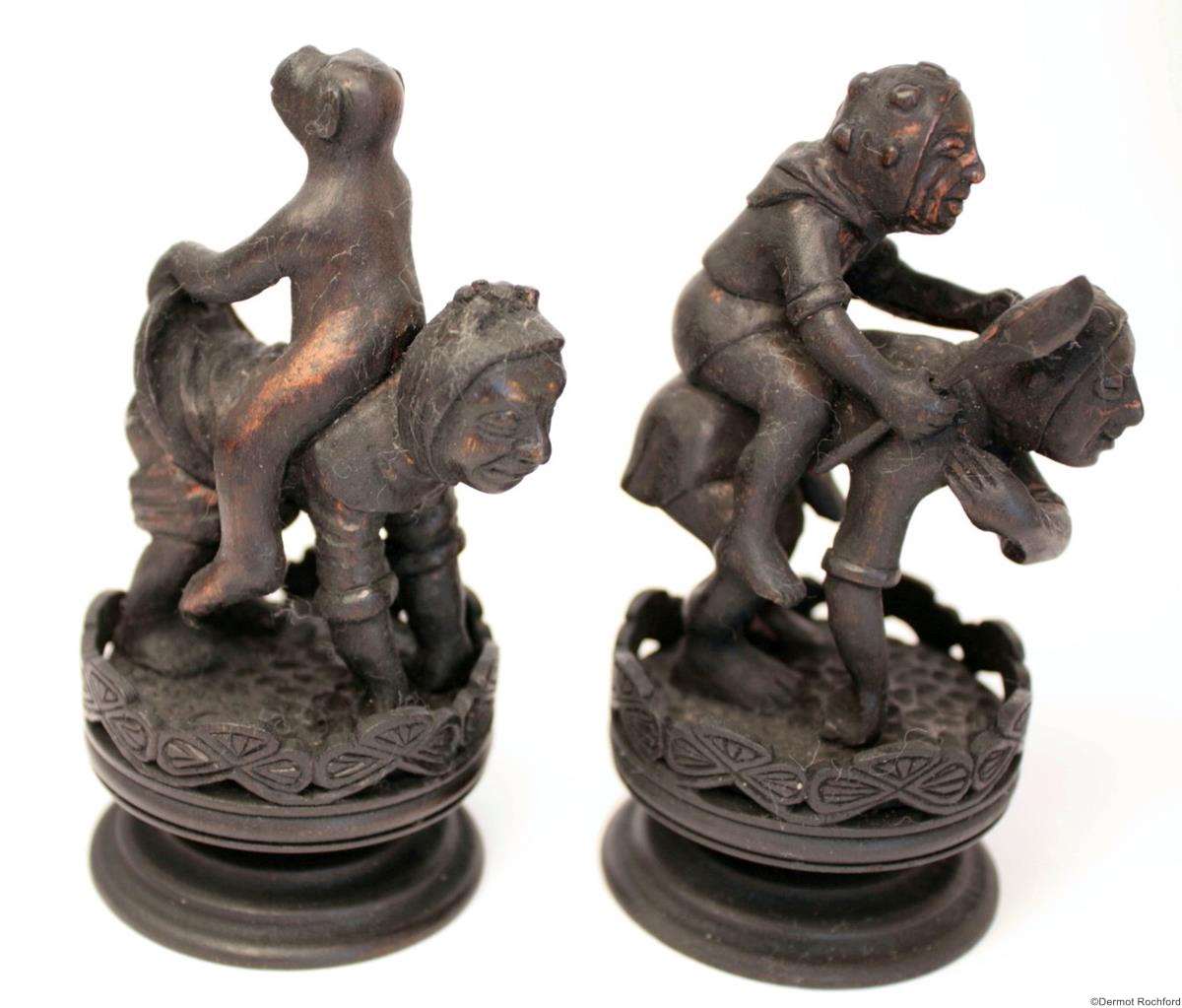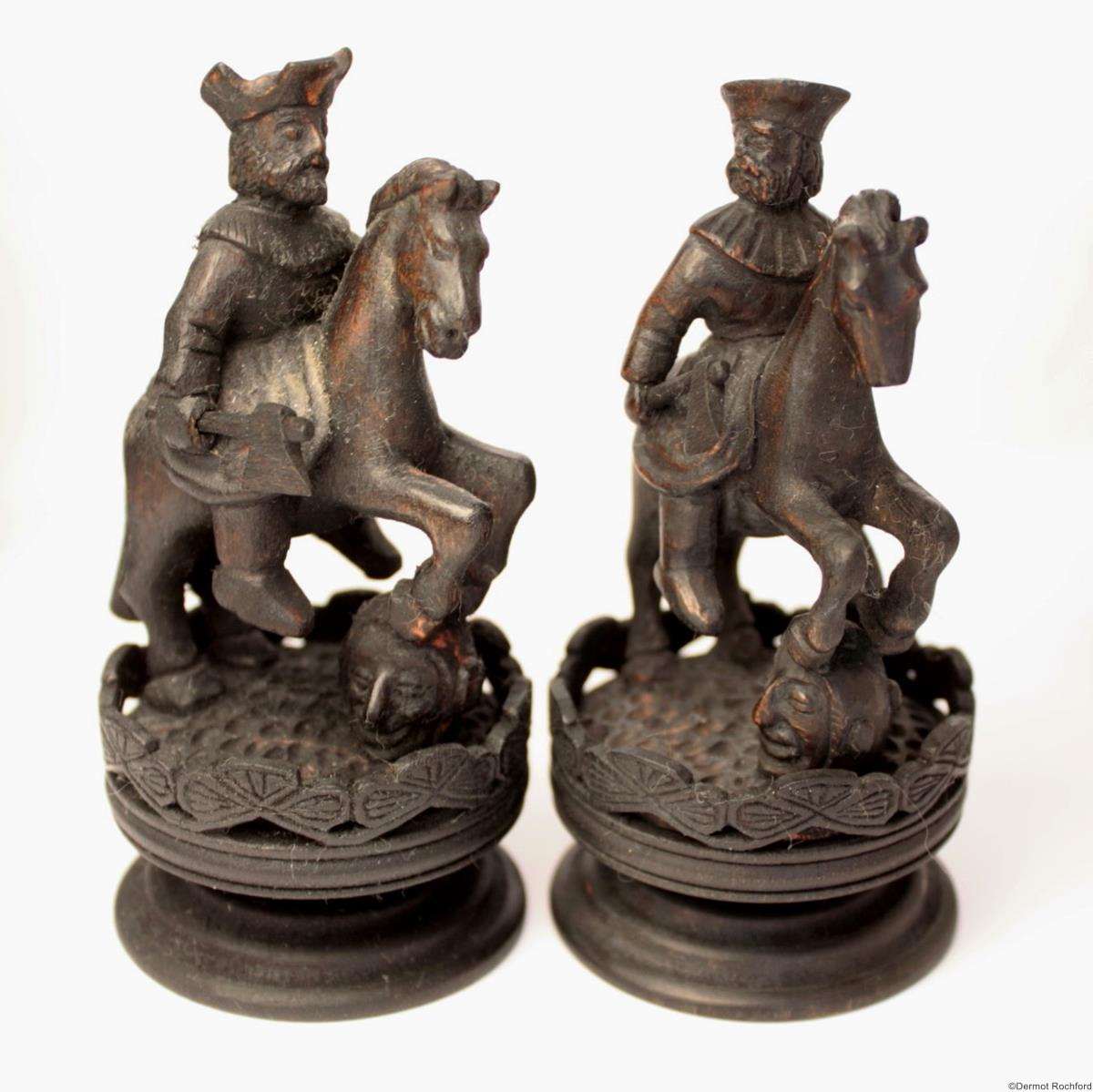 The chessmen are carved in 16thC style/costumes thought to represent Emperor Charles V and his queen, Isabella of Portugal and their court. The main pieces are riders stamping on human heads and animals and the bishops (jesters) are depicted in exaggerated/farcical positions. The rooks are depicted as lords on horseback in the manner of the pieces described by Jacobus de Cessolis.
References; The online site of Rijks Museum - Amsterdam shows an almost identical set from the 16th C., while a similiar themed set is depicted in Wichman ( Pl 93/94). Also, Christies (London) sold a broadly similiar type set in March 2006 (Lot 602) and another was sold as part of the Harbeson collection in 1979 at Sothebys, New York ( Lot ).'
Many thanks to fellow collector Peter Armit for all his help and research on this set.